Meet the suite that will protect your business data
From the award-winning MSP in the Middle East and Africa
IronTree provides data management services including cloud backup, disaster recovery and specialised server hosting in a private cloud. We also offer cyber-crime and ransomware prevention, ongoing privacy law compliance management, and business continuity planning services. These services enable our clients to prevent disasters that could impact their organisations and to manage their systems and data effectively within a legal framework.
We do this by offering great products hosted in South Africa, priced correctly and with unbelievable support.
Learn about IronTree's specialised virtual private server (VPS) hosting, which provides private cloud hosting for accounting and financial systems.
IronTree Backup with Protect
When you lose your data, our cloud backup technology and real human support will get it back for you. Our new solution allows you to not only backup your data, but protect your workloads with advanced integrated cyber security. Sign up for a FREE trial and check it out.
Learn about IronTree's specialised virtual private server (VPS) hosting, which provides private cloud hosting for accounting and financial systems.
Your information is at risk. More than 350,000 variants of malicious software are released every day. Your antivirus is not enough. Our cyber security solutions will prevent and protect against cyber threats 100% of the time.
Compliance with the POPIA is complex and requires teams to work effectively together. Our software's intuitive interface and thoughtful workflows simplify the compliance process by organising it into clear, simple assignable tasks via a cloud-based hub.
IronTree Reseller Programme
Partnership programmes often promise the world but under-deliver on results. We've designed a reseller model to truly add value and ensure you reap cash rewards.
Get started with our
IronTree Protect

free
We're offering a 14-day free trial of our backup & security solution
Join the
IronTree

mailing list
Keep up with the latest news and information on business continuity, online backup, disaster recovery and ransomware protection.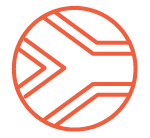 Our cloud backup and disaster recovery services are hosted in South Africa.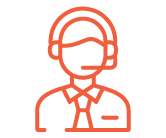 We offer real human support. We understand and empathise with you when you have lost your information and are unable to work.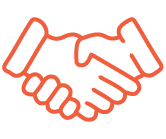 Monthly subscription based, no long term commitments.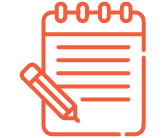 We will make sure your service is running and setup is done optimally.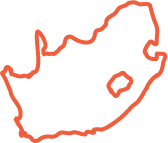 Nationwide partner network
We have a nationwide partner network when you require onsite assistance.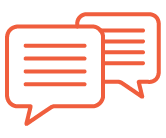 Join our partner program and build a sustainable, recurring revenue stream. You can also refer a friend and get a Takealot voucher.
"Friendly, quick service, and a fast response with information. Just a pleasure to work with."
"In the month of May, our server from our previous service provider decided to crash and support we were supposed to have received from the service provider was close to nothing, resulting in loss of revenue due our inability to access our accounting system, basically everything was a standstill. We therefore decided to go with a different service provider, being Iron Tree, from the advice we got from our Sage Consultant. We got received assistance from a great sales representative by the name of Samantha Stegmann who provided us with a quotation and took us through the process ever-so-quickly and smoothly. We got up and running in no time after accepting the quotation, and we as Kunene Healthcare really appreciate the efforts and the devoted time it took for Samantha to assist us. We have had no issues thus far and we are happy to be partnered with Iron Tree and looking forward to the great endeavor. Keep up the great work, Samantha"
"We have been with IronTree since 2007 and have we have always received nothing but value through their product offerings. We at Pilot trust them to back up over 800 customers' Point of Sales systems – Our clients include, Spur, John Dory, Panarottis to name a few. The company is easy to deal with, everybody is always willing to assist. Their dedicated support is of the highest caliber. We would highly recommend IronTree for any sized enterprise."
"I have found your team to be top notch. I have recently not been doing any backups and they have been able to find out why. I have always found anyone I've dealt with helpful, polite and on the ball."
"Our computers were stolen and we were required to restore our backup. They told us exactly what to do and they retrieved the backup for us with no issues. Keagan Thomas is an asset to your company, he has excellent technical skills and customer service."
"We took the decision to engage with IronTree to do our daily backups, system security and emails. We have been very impressed and knocked out by the level of service we receive and the response to any enquiry has been nothing but superb. Byron has been an absolute professional in his dealings with our company and their support, something which sadly lacks in many entreprises. We can highly recommend IronTree and Byron as surperb partners in any business."