When you start looking back at telephony over the years – where it was and where we are now – you realise just how much has changed. We've reached a crossroads in business telephony and it's time for companies to choose between staying with the old or going for the new.
Best I start with what the old is, and this is what I've gathered from our webinar recording of VoIP:
Back in the day, telephony on a mass scale was characterised by old-school switchboards that were handled by switchboard operators each controlling a board of wires. When a call came through their job was to manually connect phone calls to the requested receivers, and it looked something like this: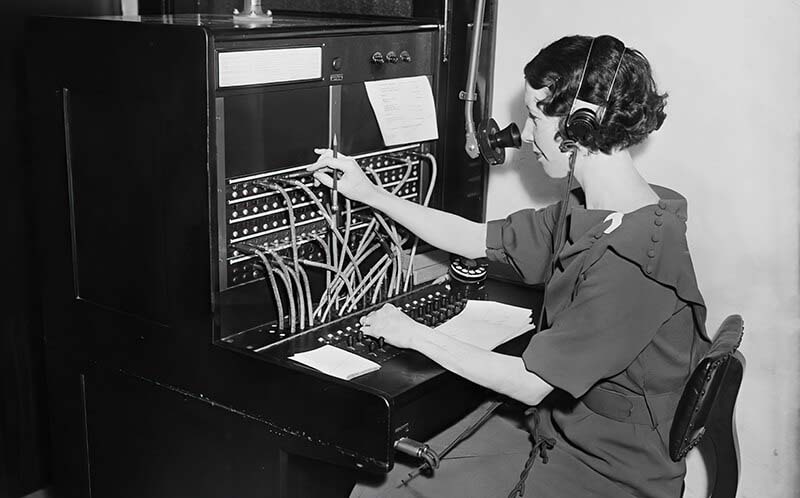 That was essentially the first type of PBX – or call-routing 'device' – where calls were manually routed to the correct place, using no automation at all.
As technology progressed, switchboard operators were phased out in favour of electronic and automatic PBXs, which became known as PABXs. The result was far more speed, but the PBX was enormous and took up a lot of office space. Here it would collect dust until something broke and you'd call in a technician. And wonder when they'd arrive.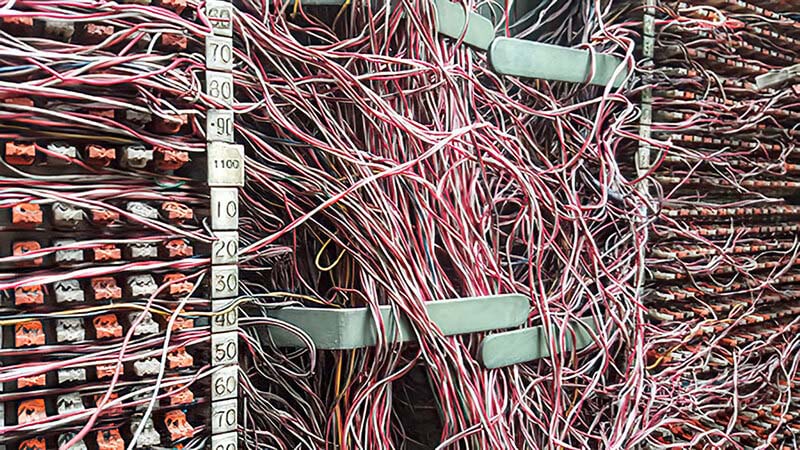 With the advance in internet technology it became apparent that telephony could start being routed via the internet, and systems progressed towards using voice over internet protocol (VoIP). Initially, however, there was still a large PBX box in the office that looked something like this:

And companies still experienced the same problem of the big box that no one understood, and when something became faulty, they were stuck. It was a case of calling in the technician again, and who knew when they'd arrive.
So now, where are we? Well, technology has advanced yet again, except this time it's come to a point where there's no big box, no confusing wires, and there isn't even a picture of what the solution looks like! That's because it's all in the cloud.
What does this mean for telephony?
In essence, it means that because there's no physical hardware, there are no callout fees, or maintenance costs, and telephony has become much cheaper than it was before. Because VoIP uses an existing internet connection, rather than a separate set of wires, it also means that the cost per minute of calls is less than what it was historically.
Here are some of the differences between our cloud-based VoIP system and traditional copper phone lines: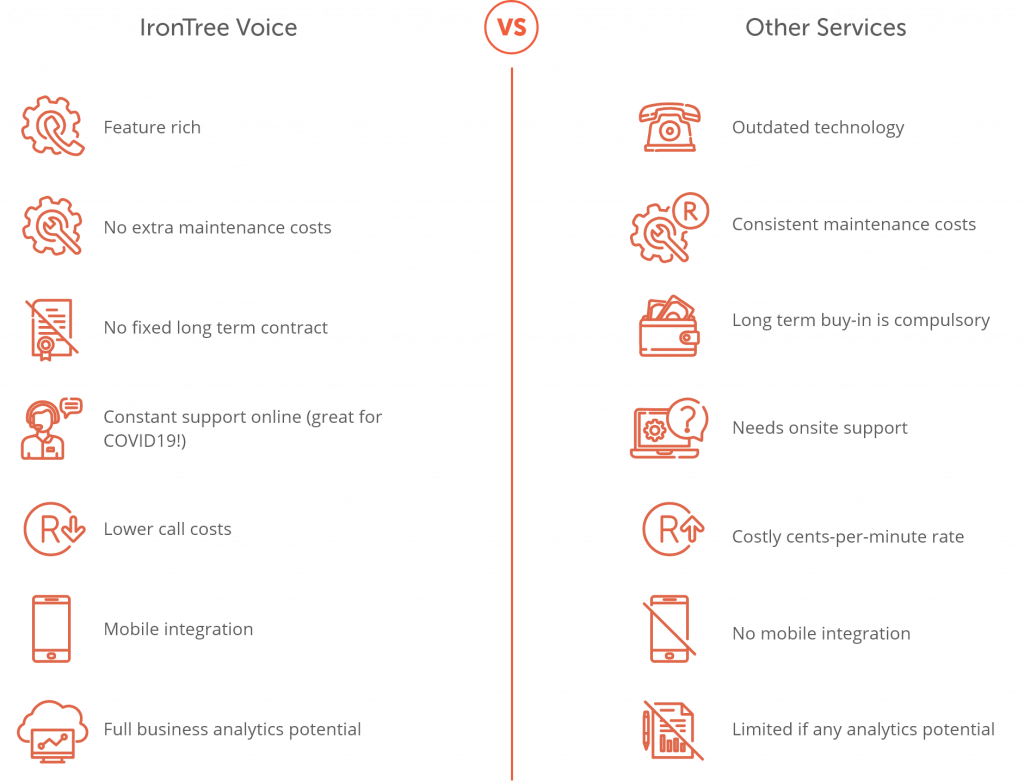 If you'd like to check out the benefits of using a cloud-based VoIP system in more depth, you can read our blog posts here and here.
Get in touch with us if you're interested in switching to a cloud-hosted VoIP system for your business telephony.
Advanced and secure VoIP telephony that allows your business to function flawlessly anywhere