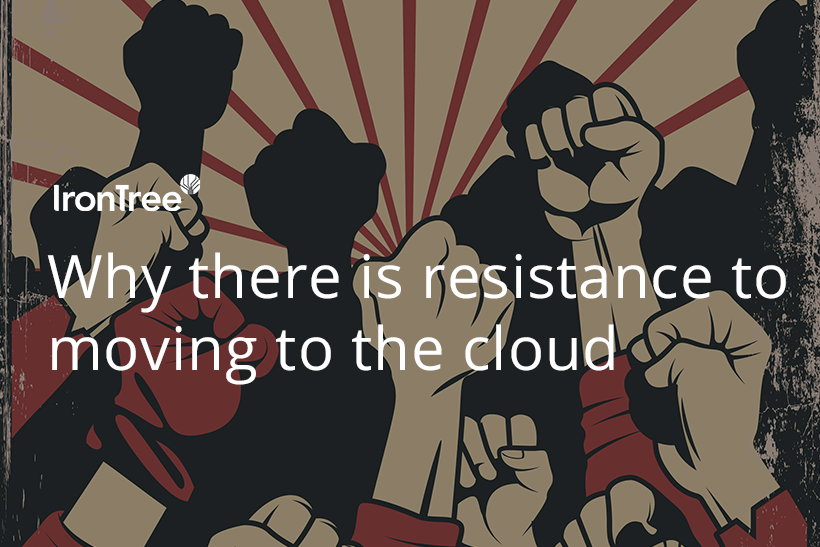 Migrating to the cloud isn't a particularly new exercise, but many businesses haven't yet made the move. So why is that when the cloud has many clear benefits – such as increased efficiency, easier access, streamlined management, a more secure environment and lower overall costs?
There are a few plausible questions that unconvinced business people are asking and I'll go through them one by one. Amongst the questions you may find the reason you haven't yet moved your business apps and data to the convenience of the cloud.
1. Will my data be safe?
Cloud-stored data is generally safer than locally stored data because it's situated off site. So, if your office or staff devices are damaged, corrupted, lost or stolen, your data is safe in the cloud. Legitimate cloud service providers ensure that all managed servers are backed up, mirrored and protected 24/7 with reputable security measures. It's important to question your current (or proposed) cloud service provider as not all providers can guarantee accessibility and security of your apps and data.
2. Where is my data?
When you migrate to the cloud, your apps and data are actually sitting on a large physical server that's protected by high physical and virtual security. You can choose a local or international provider but it's better for you to choose local so your business will be covered by the data privacy regulations of the country you're in. Locally based data centres are also not exposed to high bandwidth latency (slow response times) or communication breaks, for example when an undersea fibre pipe breaks!
3. What if the software I use is desktop based?
Until a few years ago, complicated accounting software and ERP solutions such as Sage 200 Evolution, Sage 50cloud and Pastel Partner, were not compatible with the cloud – this made it unattractive for businesses to migrate their systems (because it often meant changing the status quo of existing software applications).
This has now changed thanks to ongoing technology enhancement and consequent increased functionality. With a private cloud-hosted environment it's possible to migrate your familiar desktop software to a cloud environment. You can use Sage 200 Evolution, Sage 50cloud or Pastel Partner in the cloud in exactly the same way as you'd use the software on your desktop.
4. Will I have to re-train my staff?
The fundamental point to remember is that if you retain your applications when you move to the cloud, all the effort, setup and training that went into establishing them will remain intact. It's only the channel of accessing the applications that will be different – nothing else needs to change.
5. Will all the expensive high maintenance hardware in my office be removed?
Yes, most definitely. This has big benefits such as massively reduced support costs, elimination of costly and time consuming software patching and licence updates, electricity savings, reduced insurance costs and fewer security risks. Your on-premise machine will become a closed, virtual secure environment.
6. Is a cloud-hosted environment more expensive?
No, it may even be more economical. There are no upfront costs associated with migrating to the cloud. Certain solutions may turn out to be more expensive in the short term, but long term, the cloud will be cheaper. All the secondary costs associated with servers, including upgrade costs, courier costs, call-out fees, electricity and insurance, will fall away. Cloud hosting means that you're paying a fixed predictable monthly fee (opex). Capex costs related to server hardware is eliminated.
7. Is my bandwidth speed fast enough?
The cloud needs a stable and consistent bandwidth to work as it should. For optimal speed and smooth access to your server, you need at least 4mbps line-speed per user.
8. What if I have technical issues?
IronTree offers excellent service and technical support as well proactive maintenance. Our main focus is to identify errors before they reach critical level.
Cloud computing has transformed the way we store and access data and it's only a matter of time before many more businesses will be operating from the cloud.
Chat to IronTree about moving to the cloud.
It's time to migrate to IronTree Cloud Hosting