Thousands of businesses around the world already use virtual hosted servers to simplify their IT environments.
And the trend is growing in South Africa. Why? Because cloud hosting via a virtual private server (VPS) makes many kinds of online technology accessible to businesses easily and at reasonable cost.
One of the most compelling reasons to migrate to a cloud-hosted environment is that it can now be used to host financial and business critical software. By hosting them on a VPS, you can preserve the benefits of your investment in software and skills while enjoying the advantages of a cloud service.
We published informative blogs on cloud hosting during the course of 2019, giving tips and a video explanation of what it involves. If you missed them, here they are again:
Top cloud hosting posts of 2019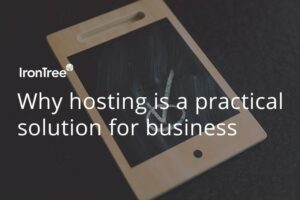 Cloud technology has made it possible to operate complex accounting packages such as Pastel Partner and Pastel Evolution in the cloud. Find out why cloud hosting has become a practical solution for business.
Read More »